MARCO ISLAND FLORIDA - PARKS AND GARDENS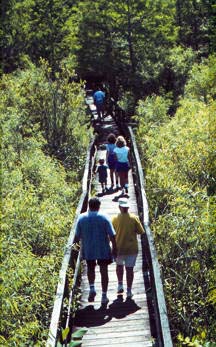 Your annual Marco Island vacation would not be complete without a visit to a number of natural attractions within minutes of Marco, including one of the world's greatest environmental showcases.
The Conservancy's Brigg's Nature Center at Rookery Bay
Located about eight miles north of Marco, take Collier Boulevard (State Rd. 951) to Shell Island Rd., turn left and go about one mile. The center features among, other things an elevated boardwalk to view a variety of wildlife, including over 150 species of birds. Tour boats available. Telephone: 239-775-8569.
Collier-Seminole State Park:
Located about ten miles from Marco Island, take State Rd. 92 to U.S. 41 and turn right. Just a short distance, on the right-hand side, Collier -Seminole State Park features over 6,000 acres including nature and wilderness trails, boat launching ramp, and camping. Tropical Trees, from jumbo limbo to white stopper, and a variety of native orchids and bromelaids enhance your experience. The park is open everyday from 8am to sunset. Tour boats available. Telephone: 239-394-3397.
Big Cypress Bend Boardwalk
In the Fakahatchee Strand State Reserve: Take U.S. 41 South, about eight miles past Collier-Seminole State Park, on the left hand side, adjacent to Seminole Indian Village. The elevated trail winds through a virgin cypress hammock.
National Audobon Society's Corkscrew Swamp Sanctuary
About a one hour drive from Marco, take Collier Boulevard (State Road 951) North through Golden Gate, until it ends at State Road 846. Turn right and head towards Immokalee for about 13 miles(note the sanctuary sign) and turn left at County Road 849. An 11,000 acre nature preserve, featuring 225 species of birds. Bobcats, alligators and deer are common. A new, wheelchair accessible boardwalk winds for almost two and a quarter miles. The Sanctuary is open everyday of the year. Telephone: 239-657-3771.
Big Cypress National Preserve
About a one hour drive from Marco, take State Road 92 to US41, and turn right. Note the highway signs. The Preserve features 729,000 acres, ideal for hiking and canoeing. Scenic drives are also offered. The Florida National Scenic Trail begins here, and heads north through the State of Florida before it dead ends at Gulf Islands National Seashore near Pensacola. The Preserve is open 24 hours a day. Telephone: 239-695-4111.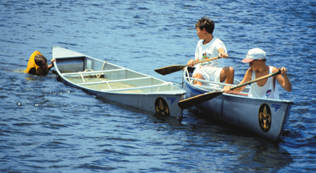 Everglades National Park
Less than a two hour drive from Marco Island, take State Road 92 off Marco to US41. Turn right and head South on US41 to Krome Avenue and follow the signs. The park is the largest subtropical wilderness in the United States, featuring distinctive animal and plant life. Numerous hiking trails and boardwalks help to enhance your experience, punctuated by sightings of alligators, crocodiles, turtles, manatees, snakes, black bears, deer, cougars, ibis, pelicans, white and blue herons and a host of other exotic life. Numerous species of palm trees abound in the forest and wild flowers add to the spectacular ambiance created by viewing one of nature's most awe inspiring regions. Everglades National Park was formed by centuries of overflow from Lake Okeechobee. The park stretches over 100 miles from Lake Okeechobee and constitutes a total area of almost 5,000 square miles. Numerous waterways, tidal bays, lakes and streams dot the landscape. The visitor's center is open everyday from 8AM-5PM. Telephone: 305-242-7700.