Address:
Dolphin Research Tours

Goodland Boat Park
750 Palm Point Dr
Goodland FL


Phone:
(239) 777-4296
or text

Join our dolphin tour and search for Marco Islands dolphins during a unique 'citizen science' eco-tour in The 10,000 Island Wilderness Preserve. Individuals of all ages can learn from and participate in a fifteen-year photo-identification study of the area's dolphins with Kent Morse, founder and director of The Dolphin Study.

Be a citizen scientist for a day Each Dolphin Research Tour contributes photos and sighting data to a long term photo-identification study of the bottlenose dolphin communities in Southwest Florida.
Address:
Marco Island, Florida
Phone:
239-695-0000


Marco Island Boat Tours is an educational tour operator working in Florida's 10,000 Islands National Wildlife Refuge, Everglades National Park and the surrounding protected areas. All guides are formally trained Florida Master Naturalists, Environmental Educators and Full-Time Outdoor Leaders. Power Boat Tours and Boat Assisted Kayak Eco Tours - Marco Island - Goodland and The 10,000 Islands.
Address:
Marco Island,Florida
34145

Phone:
239-642-6400




Our professional service, competitive pricing and seamless customer service
has made Marco Island Sea Excursions. Inc.
the premier water activities provider in Naples and Marco Island.
We have the experience to customize the right program
for your groups' entertainment.
Address:
525 Newport Drive
Naples Florida
34114

Phone:
239-642-8818




Take the whole family on this exciting 1½ hour private boat trip into a remote Everglades manatee hideout. Trips are by appointment only ~ Call Captains Barry and Carol at 239-642-8818. Captains Barry and Carol Berger offer guaranteed private manatee sightseeing trips (for a maximum of 6 passengers), giving you the unique opportunity to get up close and personal with these amazing gentle creatures . . . and if you don?t see a manatee you don?t pay for the trip!
Address:
621 Begonia Street
Everglades City, FL
33929

Phone:
239-695-4448




Experience the Florida Everglades on our unique 6 passenger airboats! The only airboats in Everglades City with elevated seating for better visibility! You will be amazed by the wonders of the Everglades as you travel from the Mangrove Jungles onto the sawgrass prairies. Only on the true airboats can you experience both!
Marco Island Beaches
Locations of Marco Island beaches, hours, facilities available - including Tigertail Beach, Residents Beach and South Beach
Hiking at Rookery Bay Reserve
Trails Through Time... Located near the end of Shell Island Road, the Trails Through Time is a series of three trails each approximately ¼ mile long. Botanical signage has been installed along the trails to assist visitors in identifying the various native trees and ecosystems.
Local Parks
Locations of Marco Island Parks with information about facilities and hours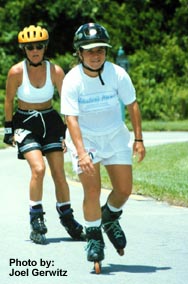 Shelling
Shelling can be a wonderful experience if you plan for it and are prepared. There are several things you should do before you start:
1. Check the tides. While low tide is best because more shells will be exposed as the water recedes, you should allow time for gathering your treasures. If you plan to walk across an inlet to a sand bar, start earlier so you won't find yourself on the sand bar at high tide. Incoming tide currents can be strong and pose a problem for your safe return to shore....
read more »
State and National Parks/Sanctuaries
Canoeing & Kayaking
"The main attraction for paddlers is Rookery Bay National Estuarine Research Reserve, which encompasses Rookery Bay, its namesake, and 110,000 acres of uplands, islands, and estuaries from Gordon Pass at Naples to Everglades National Park. Some 150 species of birds live in the estuarine research reserve, including bald eagles, ospreys, roseate spoonbills, black skimmers, and least terns...Rookery Bay opened a 16,500-square foot visitors center and marine laboratory in 2003. To reach the visitors center and headquarters, located between Marco and Naples, turn right off CR 951 south of US 41 on Tower Road. You can also access a canoe trail through Rookery Bay and visit The Conservancy's Briggs Nature Center by turning right off CR 951 on Shell Island Road, just south of the Rookery Bay headquarters."
by Jeff Ripple, author, Day Paddling - Florida's 10,000 Islands and Big Cypress Swamp